Una is a final year (2019/20) Food Agri-Business Student in UCD from North Co. Wexford. Here she makes the case for why more people should be taking an interest in her beloved School of Agriculture.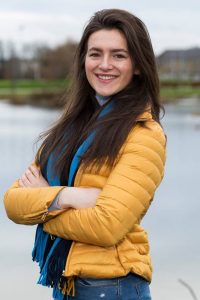 As a sixth year student working towards my Leaving Certificate two years ago, I realised I wanted to work in an industry that meant something to my country and to the people of my country. I wanted to work within an industry that was valuable to my past and I wanted to hold onto this value and allow is to prosper within my future.
As I have begun my journey now integrating myself within the agricultural industry; I know I made the right decision putting DN250 number one on my CAO form. It's evident that while agriculture is Ireland's largest indigenous industry, there's a need to inform second level students that the future of the sector is as bright and as promising as its past.
These positive economic results within the industry are stark in comparison to the amount of students applying for agricultural courses lately. If I could just share one day with students considering agriculture in UCD, I truly believe that student would have their mind so set on UCD, they'd have their bags packed to live on-campus in June.
To my surprise, UCD has exceeded all my expectations in regards a third level institute that promotes diversity, innovation, ambition and dreams. I say this is 'to my surprise' because I had my bar so high before walking onto the 330 acre campus that I honestly couldn't believe my expectations could be surpassed.
Information on things such as positive attitudes, encouraging atmospheres and valuable opportunities are hard to describe in a college prospectus or even express during a college open day. It's also something you can't necessarily be told about; you need to feel it and embrace it. Of course, to feel it you need to give yourself the chance to get there; there's no better way to do this only make sure you have yourself coming to Belfield in September.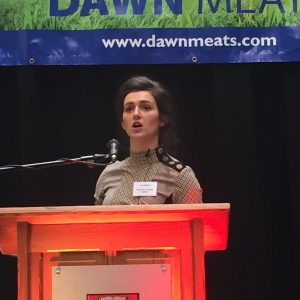 Within the School of Agriculture and Food Science, you have so many course options that your interest in land, animals or crops, will definitely be catered for. I study the business side of agriculture myself; Food and Agri-business Management (FAM).
In second year I've noticed my course deviating from the Animal and Crop, Dairy Business and Animal Science students. This is a welcomed change in material because it means the individual courses are more specialised yet electives (modules that you pick yourself to study) allow you to keep whatever it is you love but may lose as your course gets more specialised.
With over 300,000 people employed directly or indirectly in the agri-food industry, there is definitely a future for agriculture. But first let's get more of you in
UCD studying Agricultural Science
.
I'll look forward to meeting you in September!