Current 2nd year Veterinary Student Tharsicaa Vimalarajah shares her insight into deciding to join UCD and Dublin as an International student.
Hi again. Pursuing an educational career abroad can pose many challenges for a young student. Originally from Toronto, Canada, I had a lot to consider before beginning my journey here in Dublin. To pursue my degree in Veterinary Medicine it took more than a comparison between international schools.
Most importantly I ensured my applications to international schools were to AVMA accredited colleges. My intention has been to return to Canada to practice as a graduated veterinarian, to ease this transition and in writing the North American Veterinary Licensing Examination (NAVLE), completing a Veterinary Medicine degree in an AVMA accredited school is more ideal. The Graduate-Entry Level Veterinary Medicine program at UCD has been AVMA accredited since 2014, it was further ranked in the top 25 in the QS World Rankings in 2018. This is a highly attractive attribute to the program for international graduate students who intend to return to North America to work as a vet.
The next most important factor in deciding between schools was distance. If you are like me and are quite family oriented, I am sure you will be prepared to be crying at the airport each time when leaving your family, friends and adorable pets to pursue your education. I wont lie, it hardly gets easier each time but in my experience it only takes a week or so to get back into the school routine and have faith that the semester will go by smoothly and  before you know it you'll be back home in no time. Not only has UCD made it an easier transition for being an international student, but the program itself has a lot of access to support for both educational help and emotional well being. The university further has a lot of social activities, clubs and events that you can enjoy – there really is something for everyone here at UCD. It also made it a suitable choice to come to UCD because of the way the school year is designed. The academic year starts in September and goes through to mid-May, similar to university in Canada. So you get the same summer period off which helps you plan out your holidays or placements back home with your family, friends and partners. It's even better that you get one month and sometimes longer for the December holidays. So whether you're like me and anxious to return home at times, you get a well deserved break during these times. It's also a great time to consider travelling around Europe if that interests you.
The financial aspect to studying not only Veterinary Medicine but also abroad is a hefty burden, but it is reassuring that you will benefit from the education and often earn back your loans and tuition fees within a few years of working in the field. For those of you wondering the Ontario Student Assistance Program (OSAP) does provide most students with federal loans when studying at UCD. You can further seek out more information on financial aid and costs from UCD's International Global website. It is a good idea to compare tuition fees and costs of living between the international schools you've been accepted to and take that into consideration when making your decision to study abroad.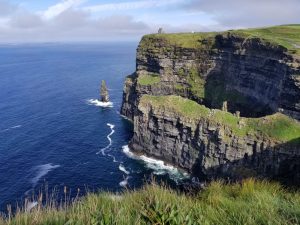 The country. You want to make sure that the country suits you because you will spend the next 4-5 years there. You want to make sure there is a good sense of safety, accessibility, tourism, little to no discrimination and suitable weather. I had a few offers from different Veterinary schools in Australia but I knew well enough that the heat was not my friend. I don't do well in heat, I often just shrivel up in bed and sleep most of the days -which isn't suitable at all when you need to be alert, awake and enthusiastic in studying for long hours in the day, as you can expect with Veterinary Medicine. Ireland is a moderately chilly country surrounded by beautiful areas of water – an attraction site in all parts of the country. You can expect rain often but the temperatures rarely get too cold as you may see in Canada. With a light jacket you are set to explore the country. With beautiful tourist attractions such as the Cliffs of Moher, Powerscourt Waterfalls and Phoenix Park, Ireland is a beautiful place to live. You will surely plan a visit to the Guinness Storehouse and get the opportunity to pour your own pint right in the heart of Dublin. And what's a Vet student's life without visiting the local Dublin Zoo, which recently welcomes two new Amur Tiger cubs.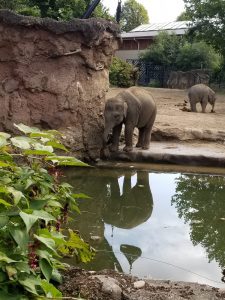 These are just a few of the factors that lead to my decision coming to Ireland to undergo my degree. The most important thing for you to know is that UCD has many resources for you to learn more information about the school and its programs when deciding your future. Never hesitate to contact the UCD Student Recruitment, Admissions teams and program departments for more information in deciding what suits you and your family.
You can find out more information about studying in UCD by visiting the MyUCD website here.