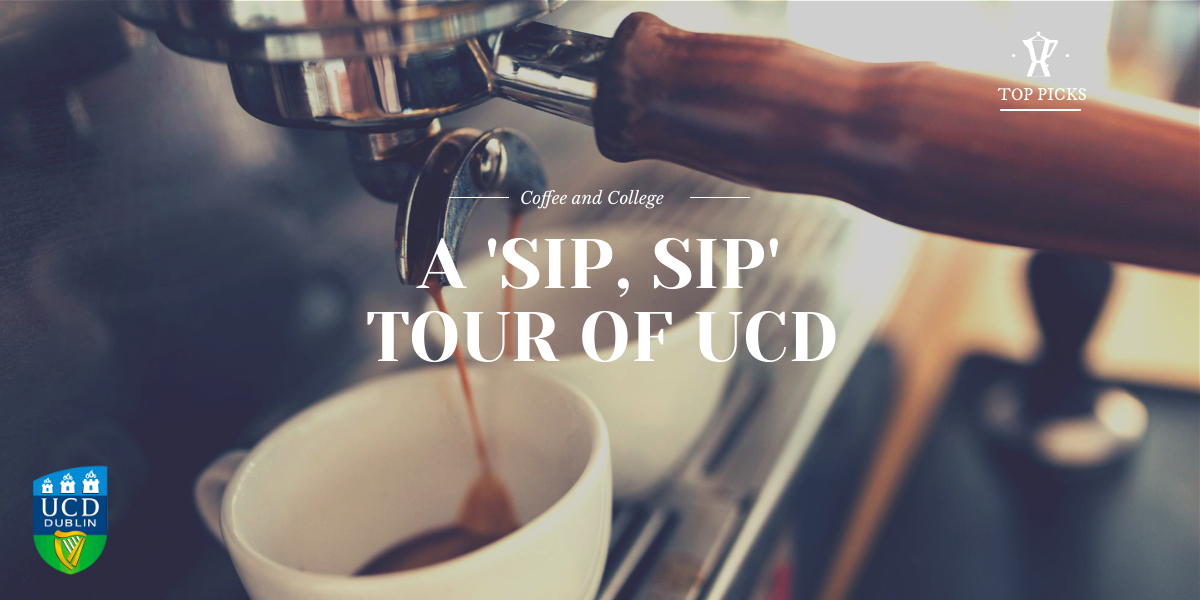 Today, I'm going to take you on a slightly unconventional tour of the academic buildings of UCD – through the medium of coffee and cafés. 
Whether you hate coffee now or whether you live by it now, there is one inevitability; after 3 weeks in college you WILL be carrying a coffee cup with you to 9am lectures, throwing it back in an attempt to wake up your brain. It's the ultimate college accessory and few manage to resist it's bitter, sharp, sweet, milky aromas. I'm going to bring you through some of UCD's best spots to get a cappuccino, an espresso or even a hot chocolate!
Engineering
We'll start off in the Engineering building. One of the oldest buildings, its small yet cosy cafe/Student's Union shop has the obligatory Insomnia instant machine with any hot drink for less than €1.50. It's great value, but the highlight of this building admittedly, in purely food and drink terms, is its microwaves. It sounds like a small thing, something not to get hung up about, right? If you've had a bad day though, there's a world of difference between a hot, steaming lasagne and a cold, congealed one. Make no mistake, you'll get a coffee here – but you'll come for the microwave. 
Law
Next is the Sutherland School of Law. The cafe is, imaginatively, called the Sutherland School of Law café. Admittedly, it's not the cheapest spot on campus. However, it does have a lovely spot, right in front of a ceiling-height glass wall, which when sunny, is glorious. They also have a great selection of non-dairy milks. If you're a coconut milk fan (like me!) – here's your spot for that latté.

Business
The Lochlann Quinn School of Business. Would we not be disappointed if the business school café was notion-free? Well, fret-not, notions abound here!  Currently, on the menu we have Açai bowls, 'loaded' toasts and other Insta-worthy meals. Not my favourite coffee spot in my opinion, but worth a visit all the same.
Arts & Humanities
Bluebird Café in the Newman Building, home to Arts & Humanities students, is the next stop. Bluebird would not look out of place in a trendy east-London brunch district, with strobe lights, pop-colour couches and house plants. It's also located opposite the biggest lecture theatres in UCD, which everyone will be in at some point, so it's worth getting yourself a loyalty card here. The coffee itself is also roasted on site, a first for Irish college cafés, and you can taste the difference. When (not if!) you become a coffee aficionado,  try their espresso or Americano. Taste the love!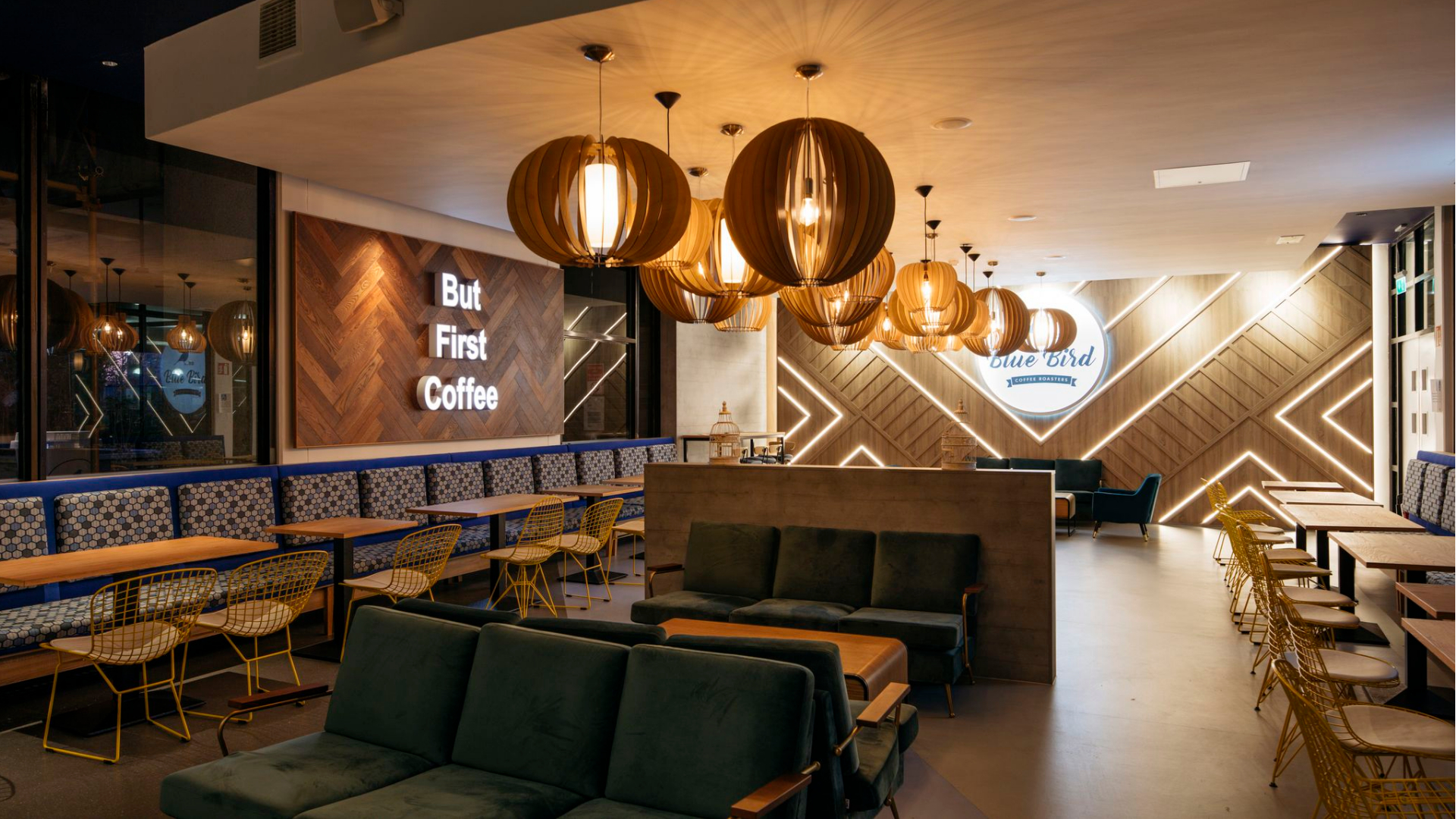 Science
Pi or (π) is, aptly, the café in the O'Brien Centre for Science. This is probably the busiest spot on campus. Why? It's very central so friends from different courses often meet here. It's also incredibly cheap – if you've a keep cup (another college fashion accessory) you'll struggle to pay more than €2.50 for anything.
Lastly, it has a mean restaurant attached, famous for its all-day everyday carvery!

Agricultural Science
The Agricultural Science Building is perhaps an anomaly in this tour. It doesn't have a café per se but rather a tuck shop in its common room (another unique feature). Nothing fancy on offer here, but if you're after a cheap cup of brew, this is your go-to. They also give all proceeds to charity – in 2018/19 they donated over €60,000! 
Health Sciences
Last, but by no means last, is the Health Sciences Centre. Perhaps unsurprisingly, the food in their café, Pulse, is healthy. What's more, it's a little pricey, which may put you off eating out very often – another health benefit?! Seriously though, if you're craving real food and coffee, this is a good (and oft-forgotten spot).
Well, I hope that was helpful and you can now plot out a map through UCD so you're never more than a 5-minute walk from your daily dose of coffee. Start picking out your keep cup now!