At UCD there is a sport for everyone, Ciara explains what it is like to join the UCD Table Tennis club
Table Tennis and I have an interesting history… Growing up, I used to love playing the game outdoors on camping holidays abroad – I regularly spent more time sweating at the table tennis tables than in the pool with my family! I never played competitively or did any sort of training, so when I arrived at the Sports Expo during Freshers Week in first year and discovered that U.C.D. had its own Table Tennis Club, I couldn't sign up quick enough!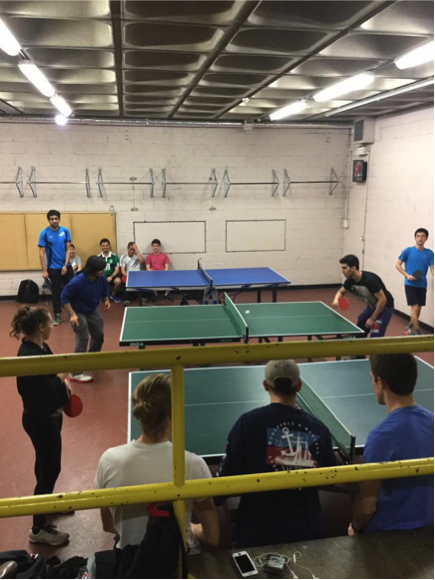 Training started the following week – Mondays and Wednesdays, 20:00-22:00. I arrived down to a crowded hall with my bat in hand, excited to play and determined to learn. Hall "C" was packed out the door with eager students, some there to just have a bit of fun, and others there to show their opponents who was boss! On arrival, I was amazed at the huge interest in the sport in U.C.D. – I had never played with more than 5 others and nobody I knew in school ever had any interest in playing. There were players of all levels, and everyone could find someone of equal skill to themselves. The atmosphere in the hall was very laid-back, and you were free to play as little or as much as you want.
Probably one of the best things I gained from table tennis from the initial few weeks was a whole group of new friends. Being in a large college course can make it difficult to meet people of similar interests, and often the course material can be quite intense. However, at least for me, no matter how hard things were in college, I had an opportunity twice a week to chill out with my new friends, have fun, and play table tennis! There were students from all different courses and all different stages of their degree – mostly undergraduate, but some Masters and PhD students too. Apart from the actual social side to the sport, it was a great opportunity to discuss and learn about everyone else's degree and even get some tips from older students who were in your course!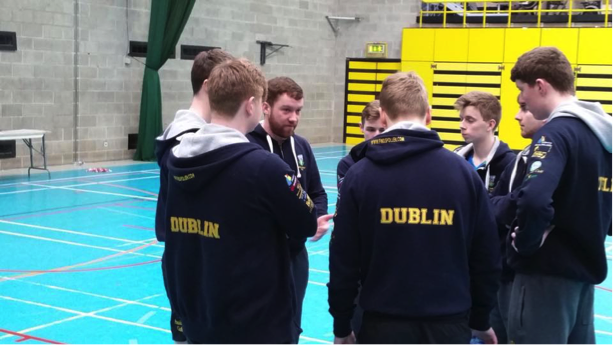 The training we did varied a lot – sometimes we would just play game after game, and other times we did more technical work like working on our serve. The more senior, serious players did not train with us on these nights but rather, helped the club captain with coaching. As the weeks turned into months, I could notice myself becoming better; I could return faster balls, I could hit harder and more accurately and each game I played was becoming more and more competitive. It was a great feeling!
Without a doubt, joining the table tennis club was one of the best decisions I made in my first year! I made new friends, learned new skills, and always had something to look forward to each week to keep me sane!