Student ambassador, Evie discusses what appealed most to her about UCD, and why it should be on the top of students' CAO application this year.

On-campus lakes, woodland walks, flora and fauna
Although UCD is located a leisurely 20-minute cycle from Dublin's City Centre, there are many options available to immerse yourself in the natural world. UCD sits on an impressive 133-hectare campus, which is home to three lakes, eight kilometres of woodland walks through the campus, and families of swans, ducks, moorhens and squirrels. Sitting outside the majestic O'Reilly Hall for lunch, the swans and their young cygnets can be spotted in late spring, a source of much anticipation, and excitement for both UCD staff and students alike. The woodland walks are a great place to take an early morning jog, especially if you choose to live in the UCD on-campus accommodation, the walks will be right on your doorstep!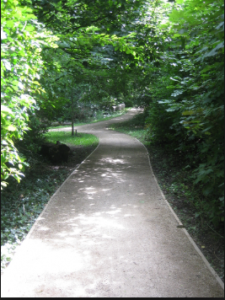 Agricultural Science
UCD's Agricultural Science degrees are rated as the number one choice by students in Ireland wishing to advance their careers in the agri-food sector. The practical opportunities enabling this progression can be attributed to on-campus resources such as the Rosemount Estate, where students can carry out research and hone their practical skills in disciplines such as apiculture (UCD has its own hives of bees!), forestry, landscape architecture and botany, ensuring they graduate with up to date knowledge in scientific advances within their chosen field.
Orientation Week in UCD
UCD really knows how to do Orientation week right! Moving from secondary school to third level education is an enormous leap, and the UCD Orientation team is here to make sure that students are able to settle in, make friends and find their college feet as easily as possible, thus ensuring that their time at UCD will be both an enjoyable and memorable experience as possible.
Laying the foundations for this is the Peer Mentoring system, where new students are put into smaller clusters within their main course class and have a second-year student from the same area of study as their "Peer Mentor". This system provides a supportive framework for new students to build their own roots from, all while knowing that advice and support are only a text/ meet up for coffee away.
UCD also organise "Ice-breaker" events such as breakfast mornings in the student centre. In addition to this, the UCD on-campus accommodation team run events throughout the year, such as cookery classes and yoga sessions, all free of charge and with the aim of helping each student get the very most out their "Residence Life" experience.
Diverse and inclusive campus for all students
UCD is ranked as the first choice "university of destination" for international students coming to Ireland, with international students making up 27% of the UCD student body. In keeping with this, the education offered by UCD at the forefront of research, innovation and teaching, combined with encompassing the essence of what it is to be a rich cornucopia of multi-lingual and multi-cultural disciplines, most notably mentioning the UCD Confucius Institute for Ireland.
This Confucius Building for this institute was opened on campus in 2018 as a joint venture between the Chinese government and UCD. Along with other missions, this institute will make innovative Chinese language courses available to all students in UCD, and further afield.
UCD also has a dedicated support system for international students, resources for which can be found in the college's UCD International Office and Global Lounge.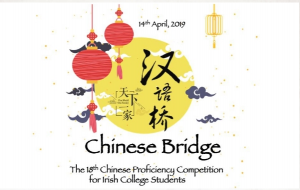 UCD Student and Sports Centre
The sport's facilities are state of the art in all areas. The UCD Pool is recognised as the best 50-metre pool in Dublin since its first opened in 2012. This pool, which is fitted with moveable floors for varying water depth, is flanked by a children's pool and a tepidarium which is home to the jacuzzi, sauna, steam room, rainforest showers and heated loungers. UCD has two gyms, as well as a team gym and access to these is free for students of UCD!
As the home of Leinster Rugby, UCD boasts an abundance of playing fields, which UCD students can also access and train on.
UCD Clubs and Societies
UCD is home to a wide variety of club and societies run by the students themselves, which give UCD students the chance to experience education beyond academia, producing a well-rounded holistic approach to learning during their time here in UCD.
Sports Clubs include GAA, rugby, tennis, canoeing, rowing and boxing to name just a few. The members of many of these clubs compete and represent UCD on both a national and international level, and many of whom can avail of sporting scholarships offered in UCD.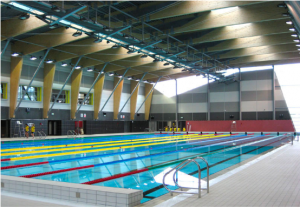 The UCD Societies are a really varied bunch, ranging from the UCD Commerce and Economics society to the debating and drama societies, and not forgetting the UCD's very own Harry Potter Society! This eclectic mix of societies ensures that there really is something for everyone to get involved in here in UCD!