Current 2nd year Veterinary Student Tharsicaa shares her insight into UCD's Graduate Entry Level Veterinary Medicine Program.
Hi, I'm Tharsicaa, I study Veterinary Medicine at the graduate entry level as an international student here at UCD. I previously completed an undergraduate degree in a Specialist in Biological Chemistry in my home country Canada. Becoming a Doctor of Veterinary Medicine has always been a passion of mine.
UCD is the only school in Ireland to offer a degree in Veterinary Medicine. It is typically offered both as an undergraduate taught degree and a graduate taught degree. The graduate taught program for Veterinary Medicine is a 4-year program which includes a final year of clinical rotations at UCD's very own Veterinary Hospital that sits adjacent to the Veterinary sciences building. UCD's Veterinary Medicine program is an integrative way of learning veterinary medicine while getting hands on practical experience right from day 1.
What to expect in Year 1
In your first week here at UCD, you and your parents are invited to a welcome evening hosted at the Veterinary Science Centre where you'll be introduced to your first year professors, the program office and the lovely student advisor Niamh Nestor (the guardian angel of Veterinary Sciences).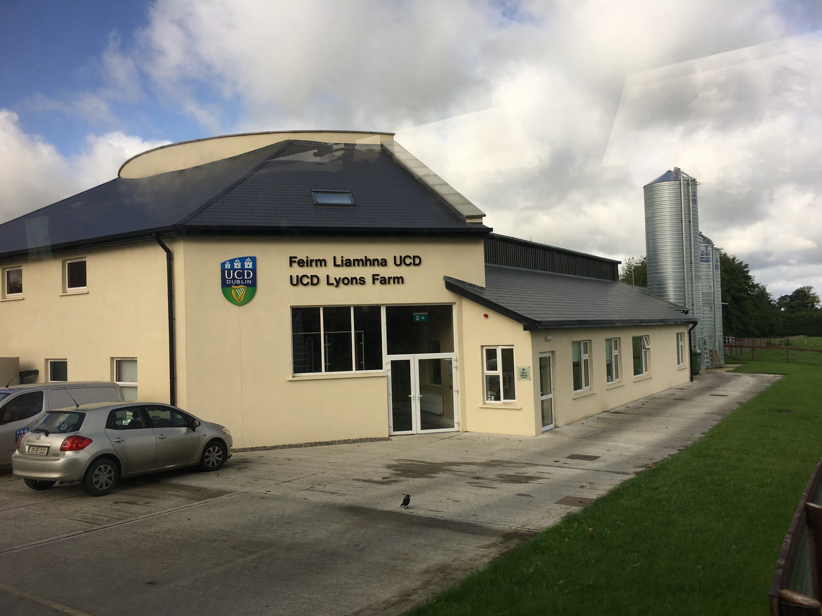 You will also go on a trip to UCD Lyons Farm in Kildare. The Lyons Research Farm complements the studies here at UCD by providing students with a practical outlet to learn and apply various techniques. The farm is shared between research academics, veterinary students and agricultural sciences students. Your first three days at the farm during orientation week will make you fall in love with the program as you get to learn about the various animal species, simple restraint techniques, husbandry, administering injections, calf disbudding and castrations and much more. If that doesn't convince you surely seeing this fuzzy little cutie walk for the first time will!
Following this, during your second semester of your first year you will make weekly trips to the farm in smaller groups to apply what you are being taught in reproduction, nutrition and husbandry courses taught in the Veterinary Medicine program.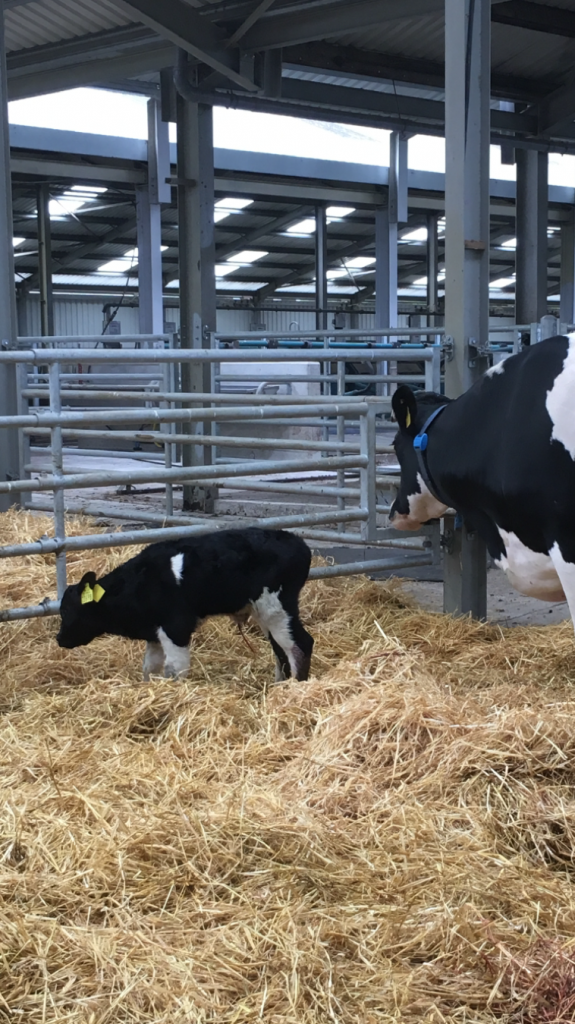 Your first academic year will consist of courses such as neurophysiology, animal nutrition, locomotion, reproductive biology, animal behaviour, cell metabolism, digestive physiology, anatomy and food animal production. From my personal experience, the school provides numerous resources to help you succeed in each and every one of your courses (this is where Niamh comes in). Each course is further designed to encourage a practical application to what is being taught through the use of clinical examples and demonstrations.
Outside of the lecture rooms, there is a preclinical extra-mural studies component where you seek out pre-clinical placements to undergo in your first two years of study to learn more about the animal species, husbandry and animal handling. Placements such as lambing, dairy farms, small animal clinics and even pet stores are all beneficial to learning about these different animals.  Your first lambing experience will always be one to remember.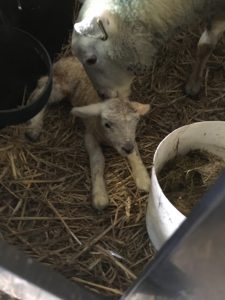 It always feels great learning new things hands on at theses placements and it feels even more rewarding being able to connect it back to what you've learned.
Your time here at UCD won't only be within the walls of the Veterinary Science building. There are dozens of clubs and societies you could join in your first few weeks at UCD including sports clubs such as archery, mountaineering, tae kwon do, windsurfing etc. and societies such as the Food Society, World Aid Society, One Health Society and even a Harry Potter Society! On top of all these great clubs and societies, you could also join our own Veterinary Society where every week a speaker is invited to talk about a clinically related topic. What a great way to get a head start on some of the interesting and wild clinical cases you might run into while also enjoying some free pizza!
As a graduate student I can definitely understand the years and years of studying that it takes to make your dream come true and I can confidently say that UCD's Veterinary Medicine program turns those long years into some of the most memorable ones to come.
To find out more about the Veterinary Medicine courses here in UCD visit the MyUCD Website here